Oriol 360 Care Collaborative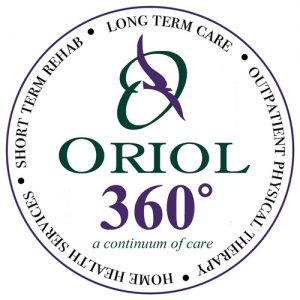 Holden, MA – Oriol Health Care is expanding their continuum of care concept, known as "ORIOL 360", to include a partnership with Integral Health Partners (IHP) of Worcester. Allison Hargreaves, MD, the Medical Director of Oriol's Holden Rehabilitation & Skilled Nursing Center, Oakdale Rehabilitation & Skilled Nursing Center, and Oriol Home Health has recently joined the IHP group of veteran nurse practitioners after working closely with them throughout the pandemic at Holden Rehab. As a component of the Oriol 360 Care Team, Dr. Hargreaves and the IHP nurse practitioners will assist not only with inpatient care of patients and residents at Holden and Oakdale but will also be able to follow patients of Oriol Home Health out in the local community. This partnership has increased the satisfaction and recovery of patients as well as reduced the number of readmissions to hospitals.
ORIOL 360 is a unique care management program developed by the Oriol family and clinical team to encompass many aspects of health care; from community education, to rehabilitation, to inpatient therapies, to home health care and back to outpatient therapies, all-the-while having the same care team members. This full circle of care within the Oriol and IHP partnership is conducive to better healing and recovery success.
Oriol Health Care has been owned and operated by the Oriol family since 1964.
https://www.oriolhealthcare.com/wp-content/uploads/2020/05/Oriol-Health-Care-logo.png
0
0
Angelique Harvey
https://www.oriolhealthcare.com/wp-content/uploads/2020/05/Oriol-Health-Care-logo.png
Angelique Harvey
2022-04-15 14:16:02
2022-04-15 14:16:02
Oriol 360 Care Collaborative